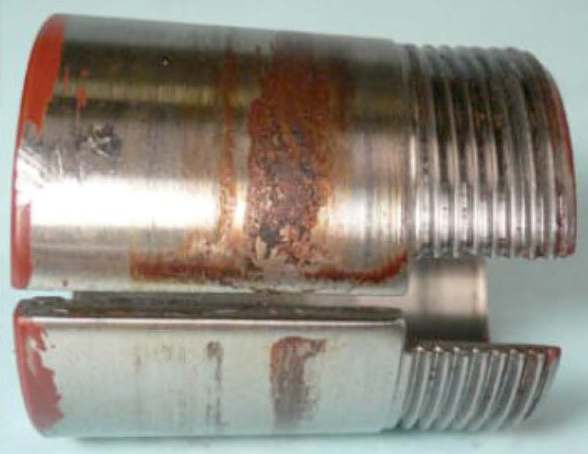 Bearing failures caused by inaccurate sleeve and incorrect mounting

Vibration and noise
Vibration and noise may occur in high speed application. The main cause is bearing skewing on its taper seating. As the bearing has a tendency to skew when being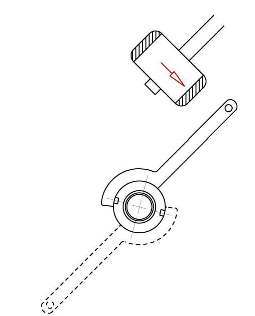 pressed up it is advisable to re-position the hook spanner in a slot at 180º to that used for tightening and then apply a light hammer blow to the spanner. The bearing will be straightened up on its seating.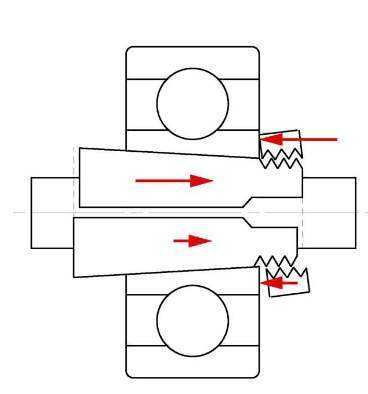 The bad adapter sleeve may also get the bearing in troubles, i.e. inaccurate machining of adaptersleeve or incorrect heat treatment.
Fretting corrosion
Fretting corrosion refers to corrosion damage at the asperities of contact surfaces. This damage is induced under load and in the presence of repeated relative surface motion, as for example by vibration. Pits or grooves and oxide debris characterize this damage, typically found in the contacted surfaces of adapter sleeves and extraction sleeves.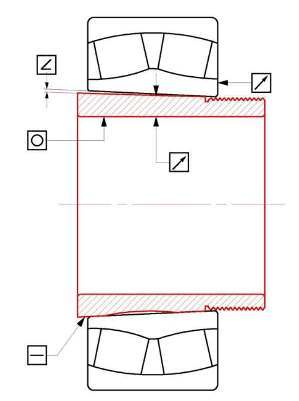 The volume of the oxide debris will grow gradually and increase the stress between the contact surfaces, the inner ring will be deformed after sometime.There are myriad reasons that could infict fretting corrosion on bearing sleeves, such as bad surface roughness and form accuracy of sleeves, improper drive up of bearing onto sleeve, bending of the shaft under heavy load, etc.
Why ADP?
1, The management team comes from the bearing industry with the best knowledge about the products, manufacturing, applications, and field experiences.
2, ADP lays special eyes on the fnished product precisions of roundness and run-out of inner & outer bores, and taper deviation even there has no criterion provided by ISO standard.
3, Advanced equipment for production .
4, Full range of measuring equipment and thread gauges to guarantee dimensional and running accuracies of sleeves and nuts.
5, The ISO 9001 quality management system has been certifed and audited by international accreditation institution.
6,All ADP products are 100% inspected.
7, Production and products are in line with global RoHS Compliance.
8. Innovations on product development